Material: Plastic
Size: 9.5*5CM
Color: blue and pink
Great for making paper quilling projects
This tool is ideal for beginners and even experienced quillers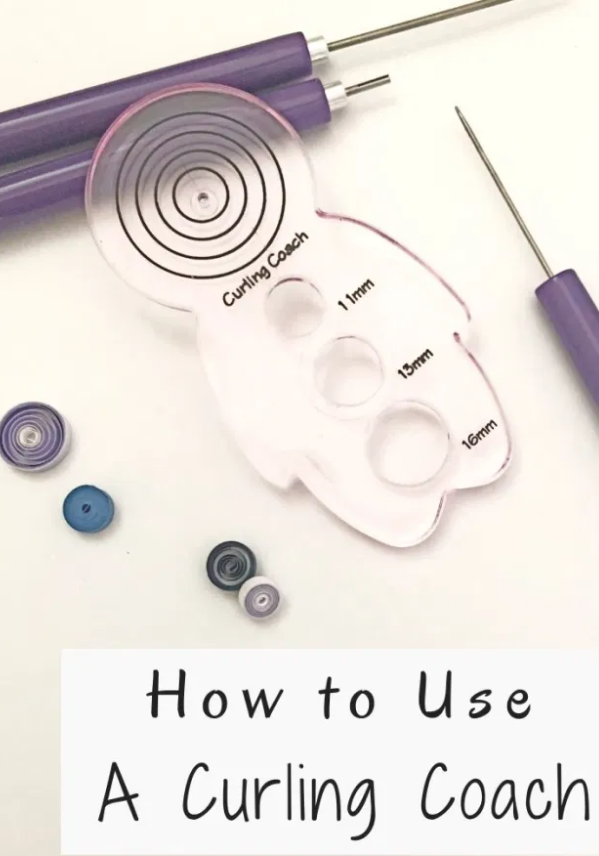 At first glance, I was a bit confused on how to use the curling coach to make coils.
Mine didn't come with any instructions.
But after some playing and research, I learned that the first step is to insert your quilling tool into the hole at the top.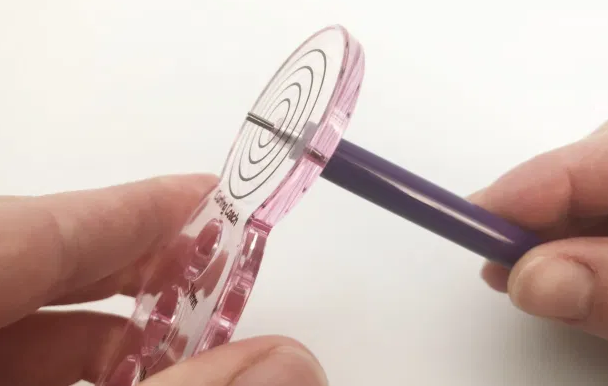 Then, add your paper and roll like usual, keeping the coach between your paper and the handle of your tool.
It is a bit easier to use a slotted tool, rather than a needle tool. It's just a bit too difficult to start the roll on the needle tool with the curling coach in place.
The "gingerbread man" shaped design of the curling coach also allows it to sit on its side as you roll, so you can glue with one hand while holding your slotted tool in the other.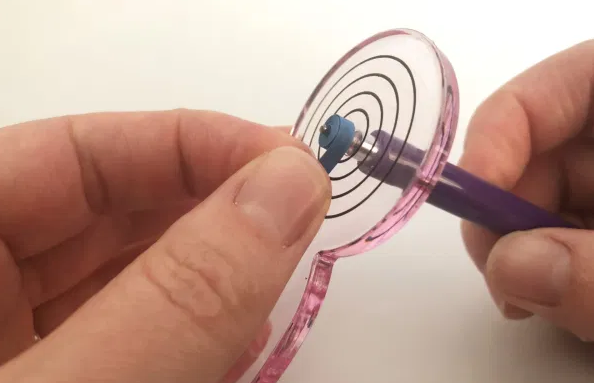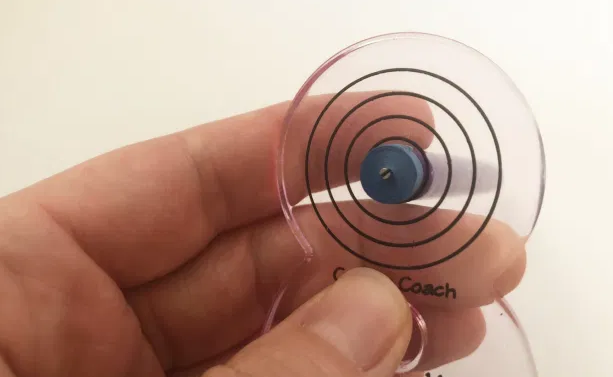 The drawn rings are perfect for double-checking that your coils are the same size.
What I liked the most about the curling coach is that it is really helpful for making large coils.
As anyone who makes really large tight coils often knows, they can get pretty wobbly as they get bigger.
I'll definitely be grabbing this tool the next time I'm making projects like these....
A curling coach also has bigger open holes on the bottom.
These help ensure that your coils are opening evenly.
Place your curling coach on a flat surface and set a coil inside. You'll want to make sure that the coil is right off your quilling tool, and it hasn't unrolled yet.
Just like a quilling template on a workboard, this feature is ideal for mass quilling or flower making when you want all your petals to be the exact same size.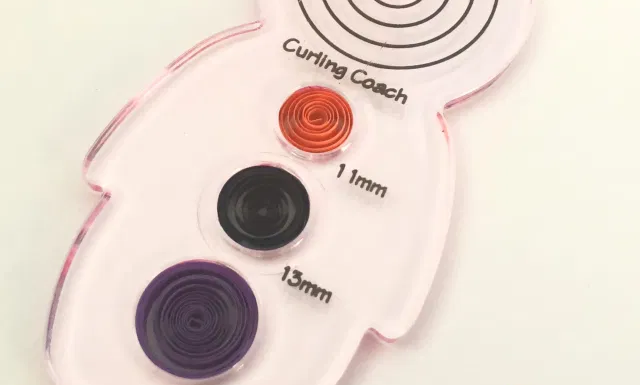 That being said, it did come with 3 quilling tools.

I received a pretty standard slotted tool and an average needle tool, but also a long slotted tool which is a really handy tool and essential for making long cones, like the body of this monarch butterfly.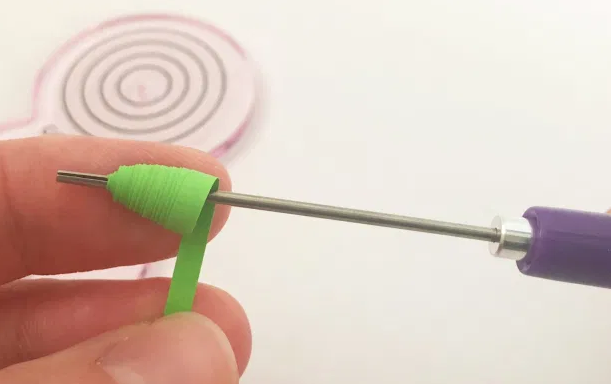 Customer comments
| Author/Date | Rating | Comment |
| --- | --- | --- |