Acid free
Water Based
Archival
Body Size (mm) : 97mm × 67mm × 17mm
Board Size (mm) :76mm × 47mm
Made In Japan
12 Color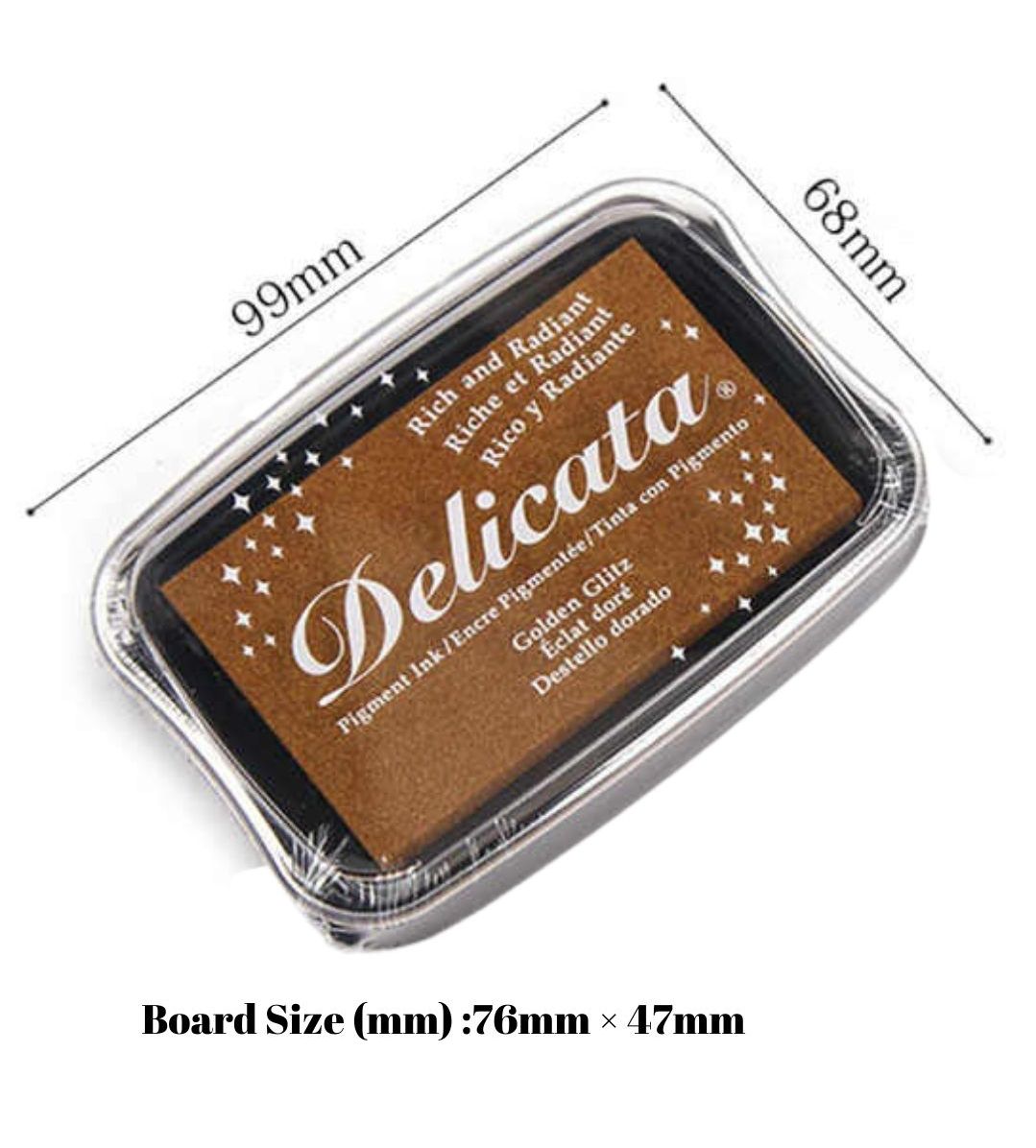 DE-191

Golden Glitz

ゴールデングリッツ

DE-192

Silvery Shimmer

シルバリーシマー

DE-193

Celestial Copper

セレスチャルカッパー

DE-196

Champagne

シャンパン

DE-318

Sapphire Blue

サファイアブルー

DE-321

Emerald Green

エメラルドグリーン

DE-325

Ruby Red

ルビーレッド

DE-333

Pink Shimmer

ピンクシマー

DE-354

Dark Brown Shimmer

ダークブラウンシマー

DE-357

Rose Gold

ローズゴールド

DE-380

White Shimmer
ホワイトシマー

DE-382

Black Shimmer

ブラックシマー












use:Plain paper, art paper, coated paper (water-absorbent paper), wood (unpainted)

Drying time about 10 to 15 minutes (recycled postcard)

Clear, clear and beautiful coloring.

It does not fade easily and has excellent water resistance.

The ink on the stamp surface can be removed with a wet cloth, making it easy to change the color of the stamp.
Customer comments
| Author/Date | Rating | Comment |
| --- | --- | --- |